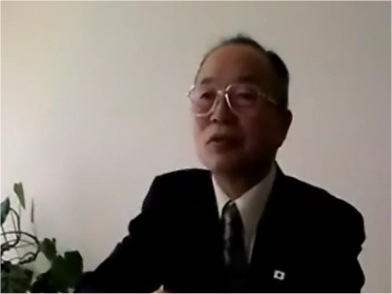 Nobuyoshi Tan experienced the Tokyo air raids as small child. The Tan family's home was burned down during a night raid on 23 May 1945. The same night a parachute used by an American airman landed on Tan's head. Tan's descriptions of the war years are remarkable for their rich attention to detail.
Tan went on to become an engineer and spent decades working in Japan's Ministry of defense on such projects as the development of the Type 74 and Type 90 main battle tanks.
The following interview (total running time: approximately 45 minutes) was conducted by Bret Fisk on 23 January 2011. English translations are forthcoming.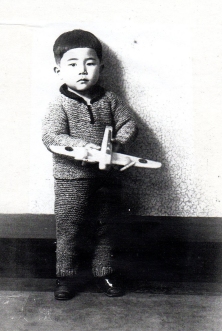 Nobuyoshi Tan (age 3).
三歳の丹信義。
____________________
丹信義は6歳で多くの東京空襲を経験した。上大崎にある家が焼かれたのは、昭和20年5月23日の夜間空襲。この時、丹さんは落下傘(撃墜されたB29の搭乗員が使ったもの)の下敷きになる、という珍しい経験もした。戦時中に関する丹さんの微に入り細に入った説明は、瞠目に値する。成人してから、丹さんは防衛庁の研究所に技師として長く務め、70(74?)式戦車や90式戦車の開発にもあたった。以下のインタビュー(合計約45分)は2011年1月23日に、ブレット・フィスクが日本語で行った。英語字幕版は制作中。
丹さんが作成した参考資料もご参照ください。(こちらをクリックしてください)。